The Convergency reviews are in!
"As the Covid pandemic slowly recedes into America's rear-view mirror, jazz groups of all sizes and shapes have begun performing and recording again, making 2022 a rather good year over-all for fans and reviewers alike. New artists, new sounds and new approaches have combined to lend assurance that jazz remains in good hands and will continue to live long and prosper. Here are some of the best albums we heard and reviewed this year, in no particular order save for the first one, a superlative recording by the Dave Slonaker Big Band." Jack Bowers, All About Jazz
"For another slice of inventive big band brilliance, take a listen to the new recording from trombonist, composer and arranger Dave Slonaker, and his artful big band, on their CD, Convergency. Fans of big band jazz and swing will soak up this great recording. Its sonics deliver natural images of each player on a wide bandstand with each instrument timbre-clear and harmonically natural. Every glowing and swanking solo is delivered with a crackling, out-front presence that invites you into all the bright and gutsy action. Nelson Brill, Boston Concert Reviews
"An artistic production that celebrates big band beauty in an unforgettable way. Part of the reason for this masterpiece are Dave Slonaker's compositions and arrangements.  The other part of the brilliance is thanks to the A-list of Southern California jazz cats.  They bring their own mastery to the party, interpreting each of Slonaker's original songs the way a diamond cutter polishes his stones."  Dee Dee McNeil, Musical Memoirs
"One of the best big band albums I've heard in many a long day's listening. Convergency gives me the same kick that I got from when I first heard the big bands of Boyd Raeburn, Stan Kenton, Dizzy, Woody, Gil, Thad and Mel... Slonaker is up there with them." Lance Liddle, Bebop Spoken Here
"While his charts exemplify the best of contemporary big-band jazz, each one is fresh and sparkling, with more than enough dynamism and ingenuity to capture a listener's interest and hold it from start to finish. When one enters the fray with an album as impressive and well-received as Intrada, it is often difficult to produce a second recording that lives up to that promise. Slonaker has done so with room to spare." Jack Bowers, All About Jazz
"It is the arrangements of the leader that give his big band its own musical personality. His charts are modern, invigorating, full of variety, and clearly an inspiration for his sidemen. The charts are fairly complex but these top-notch musicians give the impression of playing them effortlessly. Even when they are solid swingers such as "A Curve In The Road," the music is full of surprises in the writing. One can never quite predict what is going to occur next." Scott Yanow, L.A. Jazz Scene
"His debut release, Intrada (Origin Records, 2014), received a well-earned Grammy nomination, and his sophomore effort is no less accomplished, with the well-designed compositions and outstanding ensemble work that justify all the attention it will no doubt receive. The album features Slonaker's compositions, all of which are fully realized, multifaceted journeys that evolve in intriguing directions. It's a testament to Slonaker and his band's vision and dedication that they were able to pull this off, and with such excellent results to boot." Troy Dostert, All About Jazz
"Dave Slonaker's Convergency is just what a Big Band fan would hope to hear from the composer/arranger who gave us Intrada. From hard swings to delicate ballads to glorious romps, Slonaker's arrangements are amazing… this is a wonderful addition to the world of Big Band jazz."  Travis Roger's Jr., The Jazz Owl
"His charts are immaculate, the playing impressive and the swing is undoubtable.  Class, classy and classic, this big band date is one for the record books."  Chris Spector, Midwest Record
"Many of the tunes have an Aaron Copland type of majesty, with rich section work on the swinging "Convergency" or elegiac harmonies on "A Gathering Circle"… a rich mix of familiar thoughts and fresh colors…Impressive ideas!" George Harris, Jazz Weekly
 "Slonaker has a talent for writing attractive melodies and arranging them in a manner that is challenging for the band members, yet nicely accessible to the listeners… This is only the second big band release by Slonaker, the first being Intrada in 2013, and he should receive the same kind of acclaim that he garnered with that initial effort." Joe Lang, Jersey Jazz
"Dave Slonaker's Big Band is something else. The playing is immaculate, the arrangements, when they are intended to be swinging, swing. When they are intended to be thoughtful, they are thoughtful… an absolute model of what a modern big band can produce." Richard Salvucci, All About Jazz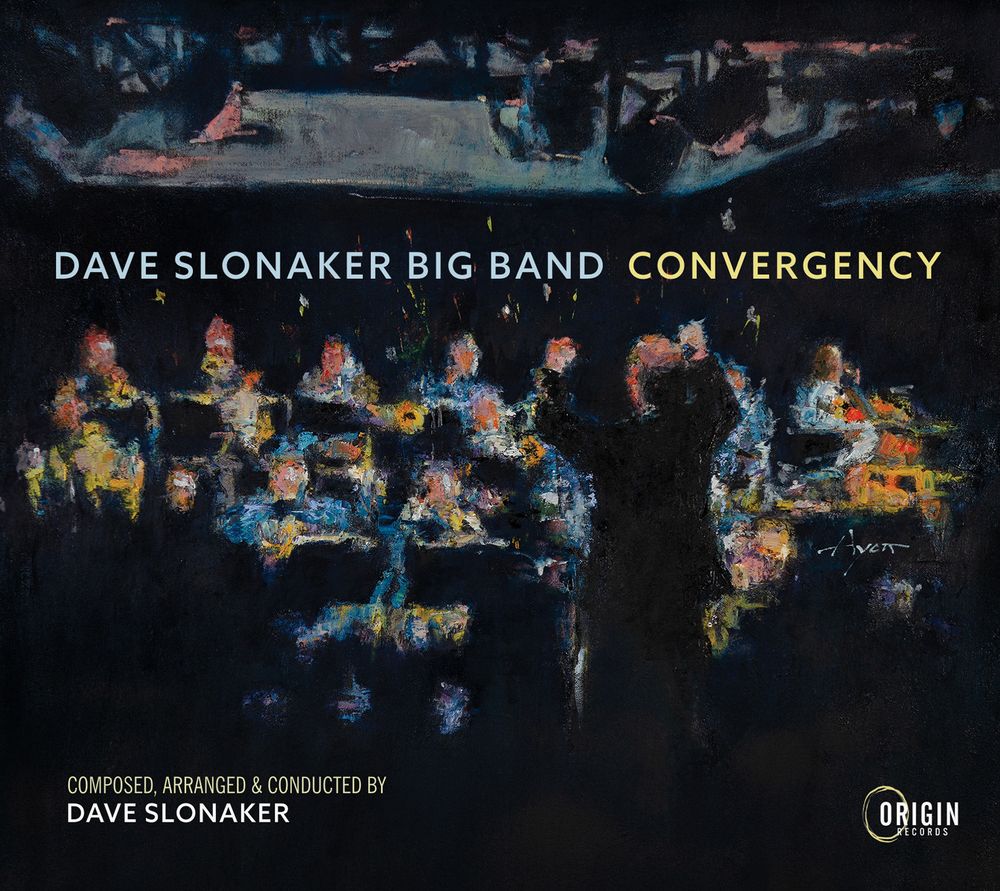 Videos from the Convergency recording session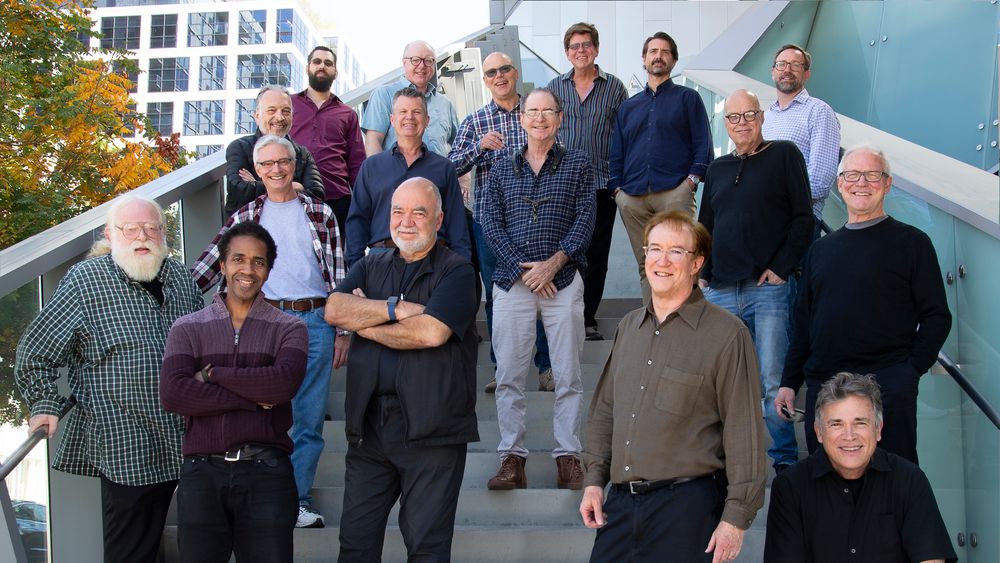 "

The Dave Slonaker Big Band…contemporary in the best sense of the word, harmonically sophisticated yet always accessible thanks to an unswerving reliance on time-honored melodies and rhythms. In other words, this is big-band jazz that quickens the pulse, swings hard and enhances the tradition."
— Jack Bowers, All About Jazz
About Dave Slonaker
Composer, orchestrator, arranger, and leader of the GRAMMY® Nominated Dave Slonaker Big Band. 
Orchestrator for many popular films including Doctor Strange in the Multiverse of Madness, Justice League, A Million Ways to Die in the West, Oz the Great and Powerful, Alice in Wonderland, Spider-Man, Night at the Museum, Air Force One, Sleepy Hollow, and The Mummy Returns.
I am available for commissions, lectures and guest residencies. Private arranging and film orchestration lessons are available via Zoom »CONTACT DAVE
Please visit my STORE to purchase charts from Convergency and the 2013 GRAMMY-nominated CD, Intrada.